In the music streaming space, Spotify reigns king for a few reasons but whichever choice you make, you will probably have a good time as these platforms have really come into their own. One key player is Apple Music.
Apple Music is an obvious choice for anyone invested in the Apple ecosystem as it fits right in with the same design language and principals, and deep integration with other products, both hardware, and software.
Advertisement – Continue reading below
But then even on its own, Apple Music offers some nice features that users outside the walled ecosystem garden would enjoy. Sadly though there has always been some sort of barrier to entry with lackluster support for other platforms.
On mobile, support is pretty decent with both iOS and Android getting pretty feature-rich apps with robust features and playback controls. On a desktop, however, this falls apart pretty quickly. On Windows, Apple makes iTunes. However, this app has been pretty static over the past several years. It feels bloated and antiquated, not a pleasant experience to use.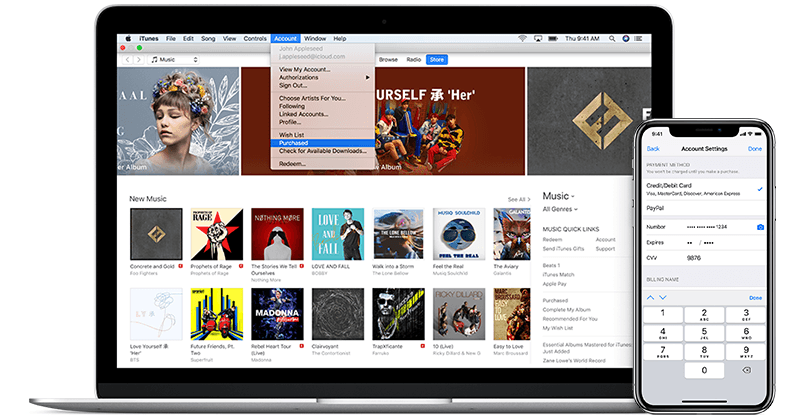 There is also the web player for Apple Music that gives you access to the Apple Music player and your library right from your browser. We have seen other platforms like Spotify with their web players and this is a nice and easy way to bring support for a platform to multiple operating systems with these Progressive Web Apps.
---
Related: How to access Apple Music on Windows and Linux
---
But even with this, the web player isn't as feature-packed as the mobile app or the Music app on Mac and there has been a deep need for a standalone app for Apple Music for other platforms. And that is where Cider comes in.
What is Cider for Apple Music?
An open-source, community-oriented Apple Music client for Windows, Linux, macOS, and more. This application is built on Apple's official MusicKit API to give users access to various Apple Music functions and management tools, some of which are exclusive to Apple's own app for macOS, or the mobile app.
Advertisement – Continue reading below
Aside from the refined app design that Cider brings to Apple Music users on Linux and Windows, it also adds support for time-synced lyrics, something that has been available on Android, iOS, and macOS for years now.
Speaking of the said design, Cider brings a modern one that's more in line with current design cues and adds a touch of customization to the interface with themes and different layouts. 
On top of that, you get features that are not natively available on desktops like Linux. I am talking functions like Casting. On Android and iOS you can easily beam your content to the TV or big screen in your home as long as you're on the same network. Not so much on Linux.
---
Related: How to Cast your PC to your Android TV using Google Chrome
---
Cider comes with a built-in cast function so this is not an issue anymore for Apple Music users using Cider on their Linux desktops. The same function is available for Windows users of Cider.
Cider also comes with a web remote function so you can control playback on your phone should you want to. There's also support for plugins so you can further enhance the functionality of your Cider install.
Availability
The team behind Cider, Cider Collective, says that this community-oriented client is available on Windows, Linux, and macOS. They also add that support for even more platforms is in the works. However, after nailing these 3 desktop platforms, I bet it is already available for the vast majority of desktop users.
Pricing
On Linux, this tool is available free of charge as a Snap, as an AppImage, or as a Debian file. On Windows, the same is available via the Microsoft Store for the price of $1.99.
Alternatives
As mentioned, Apple does not have a standalone Music app for other platforms as they do for the Mac. This means that users on Windows have had to use iTunes, an aging tool that is bloated and slugging with old design elements.
Advertisement – Continue reading below
Windows and Linux users have also had the option to access Apple Music via the PWA web player at music.apple.com but even this comes with limitations like lack of access to the Radio function, one of Apple Music's biggest selling points.
Apple had announced plans to launch a dedicated Apple Music app for Windows, but not until sometime later this year, 2023.
Why is this a big deal?
With Cider, the community has once again demonstrated that they're capable of taking matters into their own hands and delivering what the big corporations can do but simply choose not to in a bid to hog control over their precious ecosystem.
Knowing just how vindictive Apple can be, it is not guaranteed that we will still have access to a tool like this forever as all it takes for them to down this house of cards is a simple change to their official MusicKit API or legal fine-print. Until then, Linuxers and Windows users can have just as much Apple Music functionality as macOS users as if they had their own standalone Apple Music app with Cider.
Related